Redbridge Recruitment sponsors The British Chamber of Commerce cricket event

03 août 2022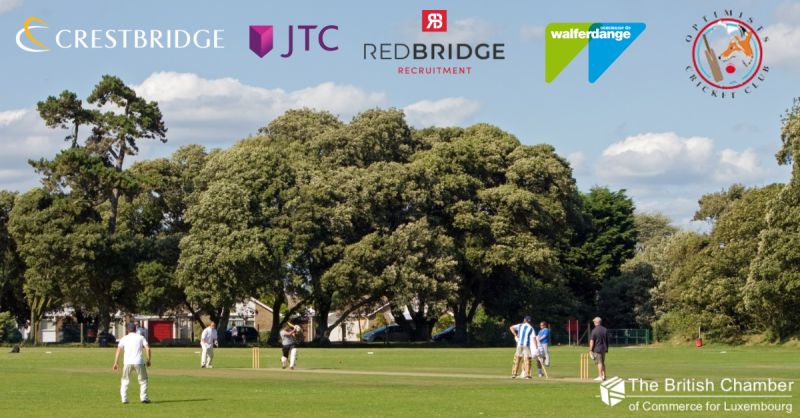 Redbridge Recruitment are honoured to sponsor The British Chamber of Commerce for Luxembourg event at the Optimists Cricket Club in Walferdange on the 18th of September 2022.
'Join us and the Optimists Cricket Club for a glorious Sunday afternoon of cricket. A day out for all the family, there will be a barbeque, tea and cakes, merriment, a Kids Corner including a bouncy castle, and a stand with all things pink to raise funds for « Think Pink »
The fun will start at 13:00 on Sunday 18 September at the Optimist's cricket ground in Walferdange.
The British Chamber of Commerce for Luxembourg wishes to thank Redbridge Recruitment, Crestbridge and JTC Group for their generosity in sponsoring this event. We would also like to thank the Optimists Cricket Club and the Commune of Walferdange for their support in putting on this event.'
For more information and registration 👉https://lnkd.in/ezvctf3r
We look forward to welcoming you at the event,
The Redbridge Team.