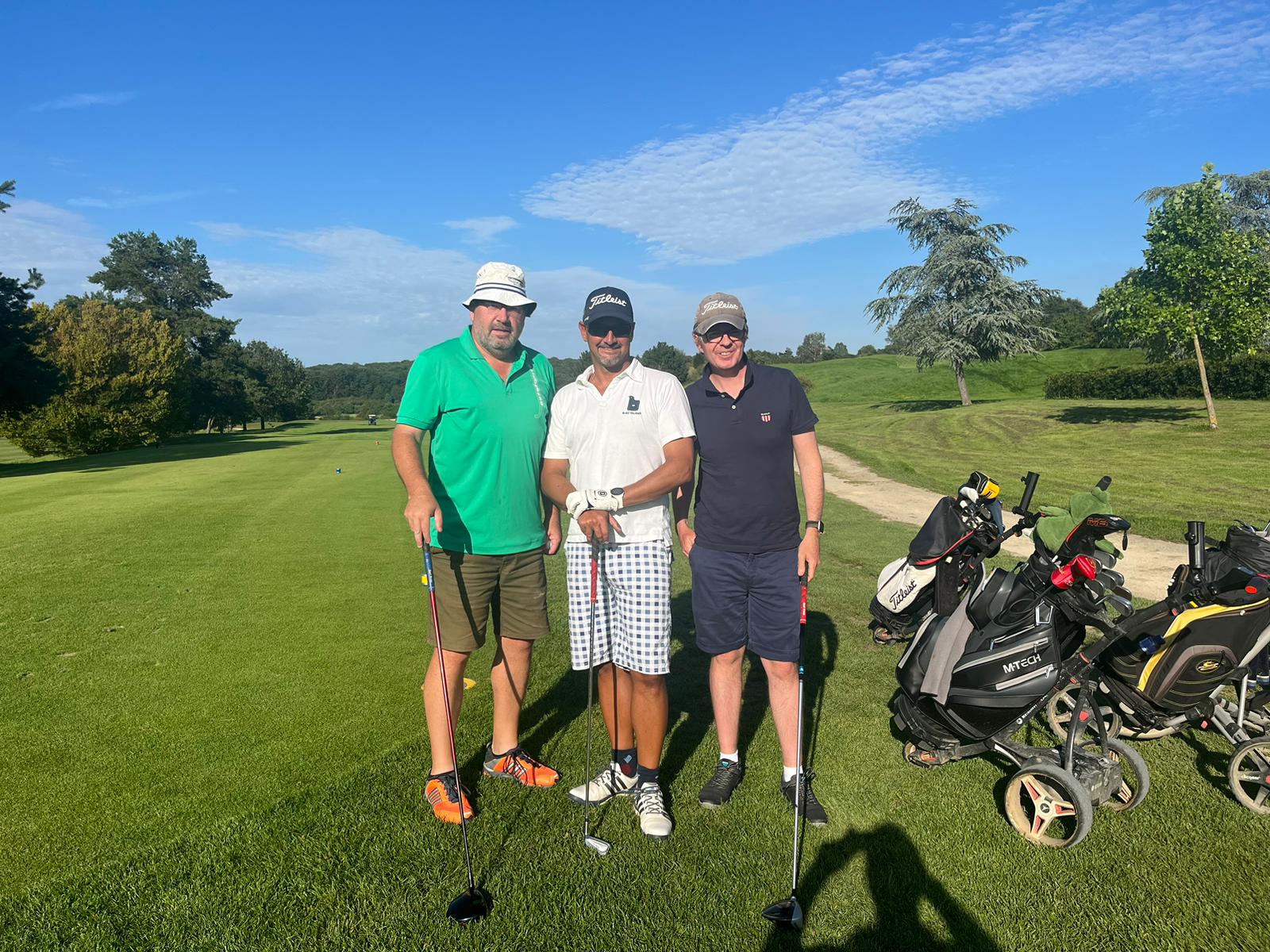 On 22nd August, Redbridge Directors, Alan Botfield and Richard Neale hosted Johan Terblanche (Maples) and Derek Sinclair (Credit Suisse) at Kikuoka for the Fourth Round of Redbridge Rounds.
It was a hot evening although the greens were a lot slower than they looked.
Derek played consistently to score 17 points. Johan, whilst hitting a few hero shots throughout the round, found the going slightly more tricky and ended up with 12 points.
It was a fantastic evening topped off by a few drinks in the Eagle Bar after.