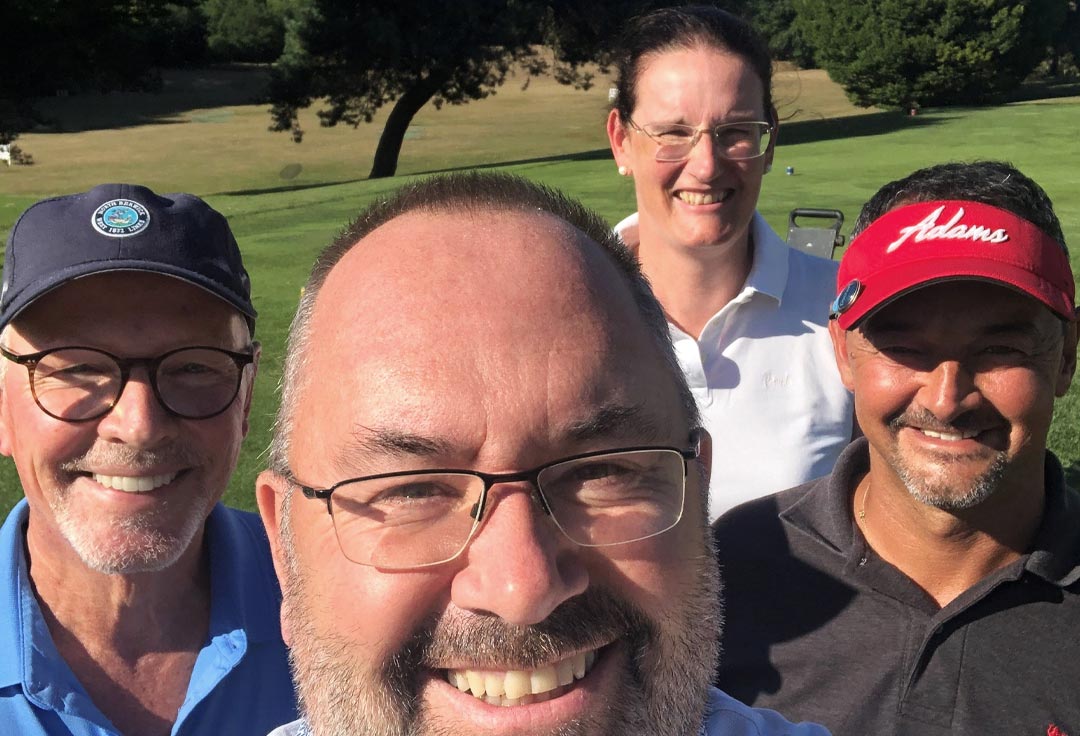 Redbridge Rounds – Round 4

09 August 2022
Was another lovely evening at Kikuoka where the temperatures were 30 degrees or thereabouts for the Redbridge Round Fourth Edition.
Many thanks to Virginia, Peter and Johan for their banter and team spirit…although it is individual scores that ultimately count, we did of course separate into two teams to have a fourball better ball match up!
Virginia, officially the lowest handicapper in the Redbridge Series (1.4), fresh of her holiday which included lot's of golf…played very steady and her three over par score could only have been better.
Johan and myself were clearly not ready to play as once again, the first hole proved too difficult for several of the players, but we both improved and returned scores of 16 pts.
On the night, Peter Baxter, despite the heckles, managed to shoot 3 over which is good enough for 19 pts…not bad for the "most experienced" Redbridge invitee. Retirement is clearly improving his golf game !
Naturally, refreshments were required after the 9 holes…holiday discussions were high on the agenda…