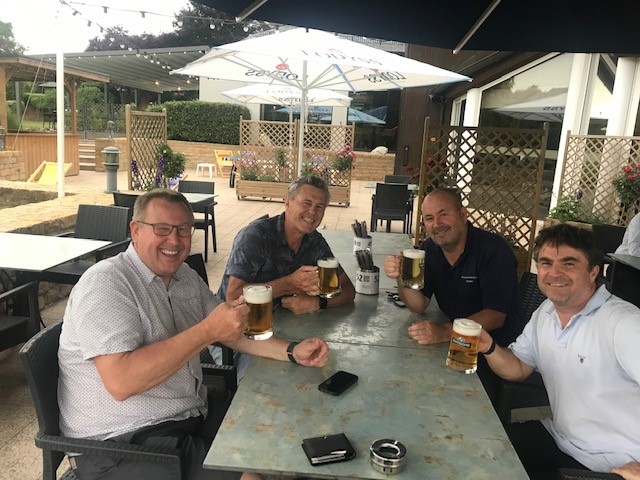 Redbridge Round 2

22 June 2023
A lovely evening on 20th June saw Mark Gillies, Nick Maton and Kaj Wouters entering the 2023 edition of the Redbridge Round at Kikuoka Golf club, accompanied by Alan Botfield.
The course was almost empty thanks to a few clouds appearing in the sky but as the temperatures cooled there were only a few spots of rain which was very pleasant.
Mark Gillies opened with a birdie, Kaj birdied the second hole and a fabulous par on sixth hole by Nick (where everyone else struggled) were the main highlights. Nick also hit the longest drive on the fifth hole and thoroughly enjoyed the swagger past the golf balls belonging to his playing partners.
Scores on the night were as follows:
Kaj – 18 pts
Mark – 14 pts
Nick – 10 pts